About Defly.io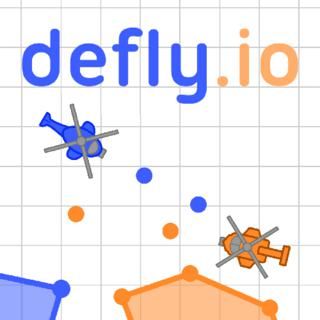 Description:
Defly.io is an exciting multiplayer online game where players take control of a helicopter and battle against other players to become the dominant force in the sky. With its unique combination of strategy and skill, Defly.io offers a thrilling gaming experience that keeps players hooked for hours.
Gameplay
Choose your helicopter and customize it with different upgrades
Fly around the map and claim territory by building towers
Defend your territory from enemy helicopters and their attacks
Engage in intense aerial battles with other players
Collect bonuses and power-ups to gain an advantage
Strategically plan your movements to control as much territory as possible
Features
Battle against players from around the world in real-time
Upgrade your helicopter with various weapons and abilities
Unlock new helicopters with unique characteristics
Compete for the top spot on the leaderboard
Enjoy smooth and addictive gameplay
Join or create teams to collaborate with other players
Controls
Move your helicopter with the arrow keys or WASD
Use the left mouse button to build towers and claim territory
Shoot and attack with the spacebar or the left mouse button
Use special abilities with the E key
In Defly.io, your skills as a pilot and tactician will be put to the test. Are you ready to dominate the sky and claim victory?
A: To start playing Defly io online, go to the game page and follow the on-screen instructions, typically by clicking the "Play" or "Start" button. Registration is usually not required to begin playing.
A: Control of your character or object in the Defly io is typically done using the keyboard (e.g., WASD for movement) and the mouse (for aiming and actions). Additional control buttons and settings can be found in the in-game menu.