About BlockTanks.io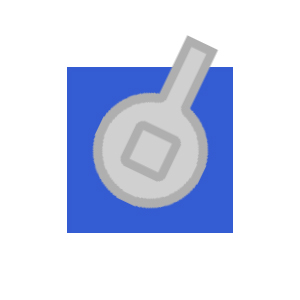 Description:
Welcome to BlockTanks.io, a thrilling multiplayer tank battle game set in a blocky world! Take control of your tank and engage in intense combat against players from around the globe. Can you dominate the battlefield and emerge as the ultimate tank commander?
Gameplay
In BlockTanks.io, you'll navigate through various maps filled with obstacles and enemies. Your goal is to destroy as many enemy tanks as possible while staying alive yourself. Use WASD or the arrow keys to move your tank, and aim and shoot using the mouse. Watch out for enemy fire and strategize your movements to dodge bullets and stay in the fight!
Tank Upgrades
As you progress and earn points, you can upgrade your tank's attributes to enhance your combat capabilities. Choose from different upgrades such as increased firing rate, higher damage output, improved armor, and more. Customize your tank to match your playstyle and become an unstoppable force on the battlefield!
Game Modes
BlockTanks.io offers various game modes to keep the action fresh and exciting. Engage in classic deathmatches where it's every tank for themselves, or team up with other players in team-based battles. Coordinate your strategies, communicate with your team, and work together to secure victory!
Features
Fast-paced and addictive tank battles
Real-time multiplayer action
Upgradeable tanks with customizable attributes
Different game modes to cater to different playstyles
Various maps with unique obstacles and terrain
Step into the arena, command your tank, and prove your skills in BlockTanks.io. Engage in explosive tank warfare and show the world that you are the ultimate tank commander!
A: To start playing BlockTanks io online, go to the game page and follow the on-screen instructions, typically by clicking the "Play" or "Start" button. Registration is usually not required to begin playing.
A: Control of your character or object in the BlockTanks io is typically done using the keyboard (e.g., WASD for movement) and the mouse (for aiming and actions). Additional control buttons and settings can be found in the in-game menu.